Welcome to the Croatia Property Services homepage.
We have property for sale and we can find property for you. If you have property that you wish to sell or would like us to find property for you, please follow the links and,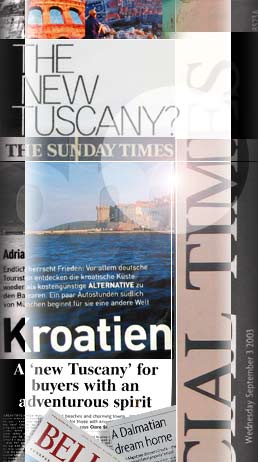 if you let us have your details, one of our staff will be pleased to contact you. We are currently interested in property throughout Istria, both on the coast, in places like Porec, Rovinj and Umag, as well as inland, in places like Motovun, Groznjan and Central Istria.
Brief details are shown of property that we currently have for sale. Fuller particulars are always available and we would be pleased to email them to you upon request.
If you have found some property yourself and would like us to survey it, we will be pleased to take your instructions.
Please take the time to browse our site and come back and see us again.
We look forward to helping you turn your dream into reality.
Your Croatia Property Services Team